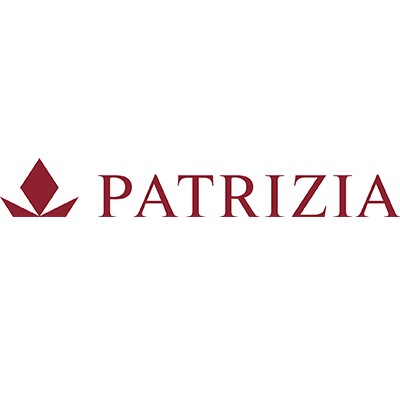 Preliminary results: PATRIZIA exceeds its earnings forecast after defining year in 2017
Relations presse immobilier
Contact médias : Carol Galivel - 01 41 05 02 02
PATRIZIA shows strong performance in 2017
Operating income up 14% YOY to EUR 82m

European transaction volumes up 17% to EUR 6.0bn

Around EUR 2.0bn funds raised from investors

AUM pro-forma increased to approximately EUR 38bn

Management expects strong growth in operating income for 2018
Augsburg, 19 February 2018 PATRIZIA Immobilien AG, the global provider of European real estate, generated an operating income of EUR 82m in 2017, a 14% increase on the adjusted 2016 level of EUR 72m. Following a successful fourth quarter in 2017, earnings also comfortably exceeded the recently increased full year guidance of 'slightly more than' EUR 75m. This was driven by higher than budgeted performance fees from the successful management of real estate investments for the Group's international institutional and private investors.
Organic growth in assets under management (AUM) also exceeded expectations with EUR 2.2bn or 12% in 2017. Including PATRIZIA Multi Managers – formerly Sparinvest Property Investors – AUM stood at EUR 21.9bn at the end of 2017. Including the acquisitions of TRIUVA and Rockspring Property Investment Managers, PATRIZIA's pro-forma AUM will more than double compared to the end of 2016 to approximately EUR 38bn.
Karim Bohn, CFO of PATRIZIA Immobilien AG, said: "With this strong set of results we more than delivered on what we promised organically while successfully executing on our external growth strategy. Both the operating progress and recent acquisitions substantially increase the level of recurring earnings and bring PATRIZIA to a new level of sustainable profitability. At the same time we maintain a very conservative balance sheet structure and strong cash position."
Based on the expected continued organic growth and including the earnings contribution from the recent acquisitions (PATRIZIA Multi Managers, TRIUVA and Rockspring Property Investment Managers; Rockspring acquisition pending closing - assumed to contribute nine months 2018 earnings), PATRIZIA expects to generate a 2018 operating income in the range of EUR 85m to EUR 100m, equivalent to a growth rate of up to 22%.
In 2017 PATRIZIA was again successful in the European real estate transaction market with executed transactions in residential and commercial real estate totalling EUR 6.0bn, an increase of approximately 17% on 2016 (EUR 5.1bn). The increased transaction volume confirms PATRIZIA's strong deal sourcing capabilities from which its global client base benefits.
In total, PATRIZIA secured EUR 3.5bn of acquisitions in 2017, an increase of 9% on the prior year (2016: EUR 3.2bn) and EUR 2.5bn of sales, up 32% (2016: EUR 1.9bn). During the period, PATRIZIA raised around EUR 2.0bn of funds from institutional and private investors which have been deployed into investment opportunities in strong, established markets across Europe. International capital accounted for approximately 40% of all raised institutional capital during 2017, up from 18% in 2016, as international institutional organisations rely on PATRIZIA to invest on their behalf across Europe.
Wolfgang Egger, CEO of PATRIZIA Immobilien AG, said: "Our results in 2017 underline the strong performance of our local and pan-European experts to identify and execute attractive investments across all asset sectors and risk classes, as well as realising outperformance for our institutional and private investors. In particular our clients will benefit from the recently announced acquisitions as the combined organisation, with its strengthened European network, broader product spectrum and stronger access to the pan-European investment markets, offers more opportunities to institutional and private investors."
Further details on PATRIZIA's 2017 earnings will be announced with the publication of its 2017 Annual Report on 15 March 2018.