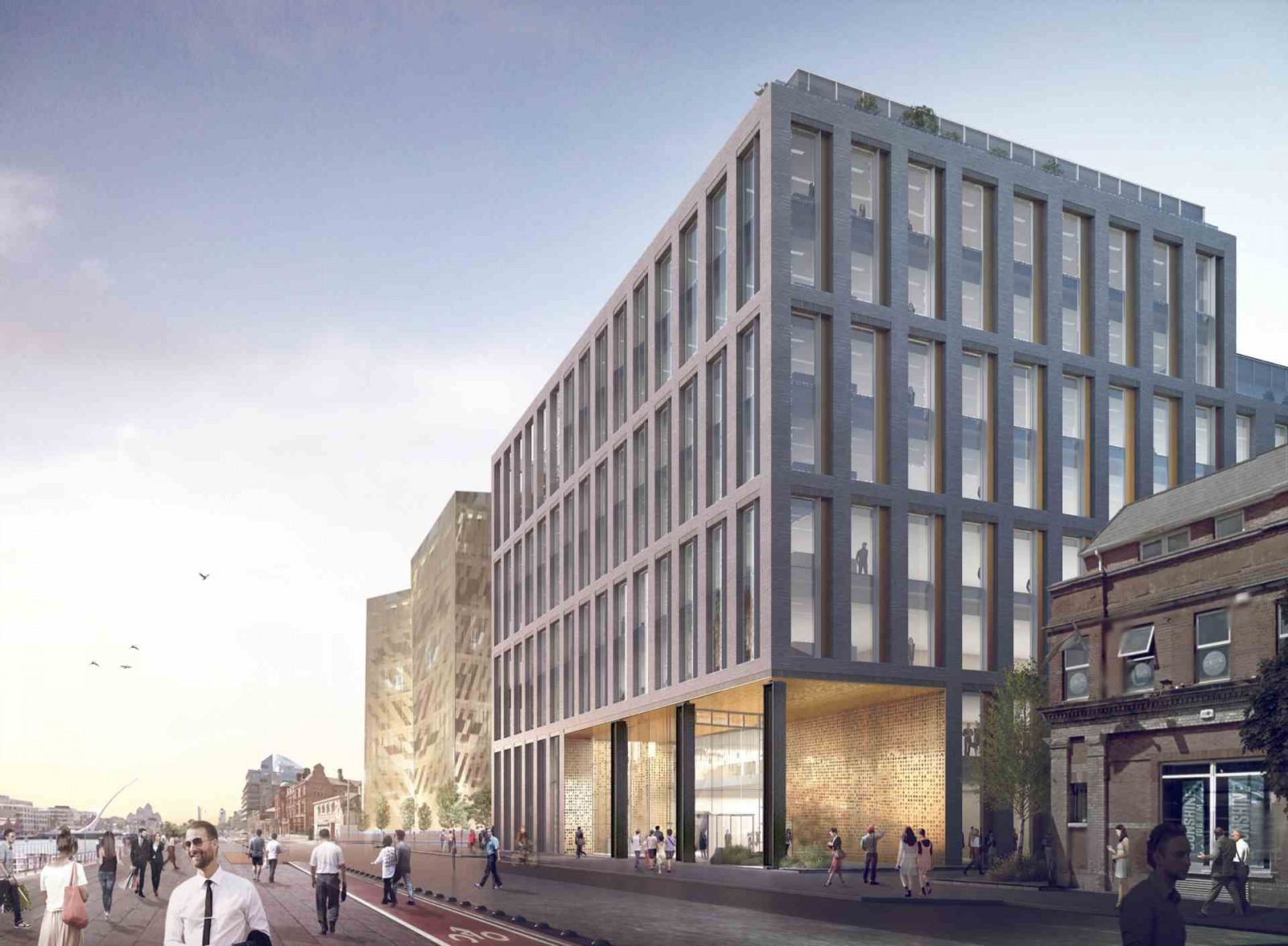 PATRIZIA-owned TRIUVA acquires central Dublin office property
Relations presse immobilier
Contact médias : Carol Galivel - 01 41 05 02 02
Property acquired in a market with an attractive risk-reward profile PATRIZIA-owned TRIUVA acquires central Dublin office property - Acquisition made on behalf of a separate account mandate from a German pension fund - Property has achieved LEED Platinum certification for its sustainability
Property acquired in a market with an attractive risk-reward profile
PATRIZIA-owned TRIUVA acquires central Dublin office property
- Acquisition made on behalf of a separate account mandate from a German pension fund
- Property has achieved LEED Platinum certification for its sustainability


Augsburg/Frankfurt/Dublin, 19. April 2018. TRIUVA, a PATRIZIA company, announces the acquisition of a newly built, fully leased office building in central Dublin from the joint venture
vendor Ballymore/Oxley on behalf of a separate account mandate from a German pension fund. The purchase price remains undisclosed.


The acquisition of No.1 Dublin Landings underlines the funds strategy to invest in core assets in Europe's major cities and follows a number of PATRIZIA acquisitions in Ireland over the last two years. These include The Oval office building in Dublin and two separate build-to-rent residential schemes in and around the Irish capital.


Manuel DeVigili, Head of Investment Management at TRIUVA, said: "This property's outstanding construction quality makes No.1 Dublin Landings a premium investment in the Dublin office market for our client. Dublin offers an attractive risk-reward profile in a European context."


The property is located on the Northwall Quays overlooking the River Liffey. The National Treasury Management Agency will fully occupy the building on a long-term lease and benefit from the strategic location next to the new (owner-occupied) Central Bank of Ireland HQ. The building has achieved the LEED Platinum certification from the US Green Building Council – the highest possible certification within USGBC's Leadership in Energy and Environmental Design system – for its sustainable design, construction and operations. No 1 Dublin Landings will form part of the wider Dublin Landings development scheme, scheduled for completion by the end of 2019. Upon completion the scheme will provide c. 60,000 sq m of offices, 270 apartments, a boutique hotel and landscaped gardens.